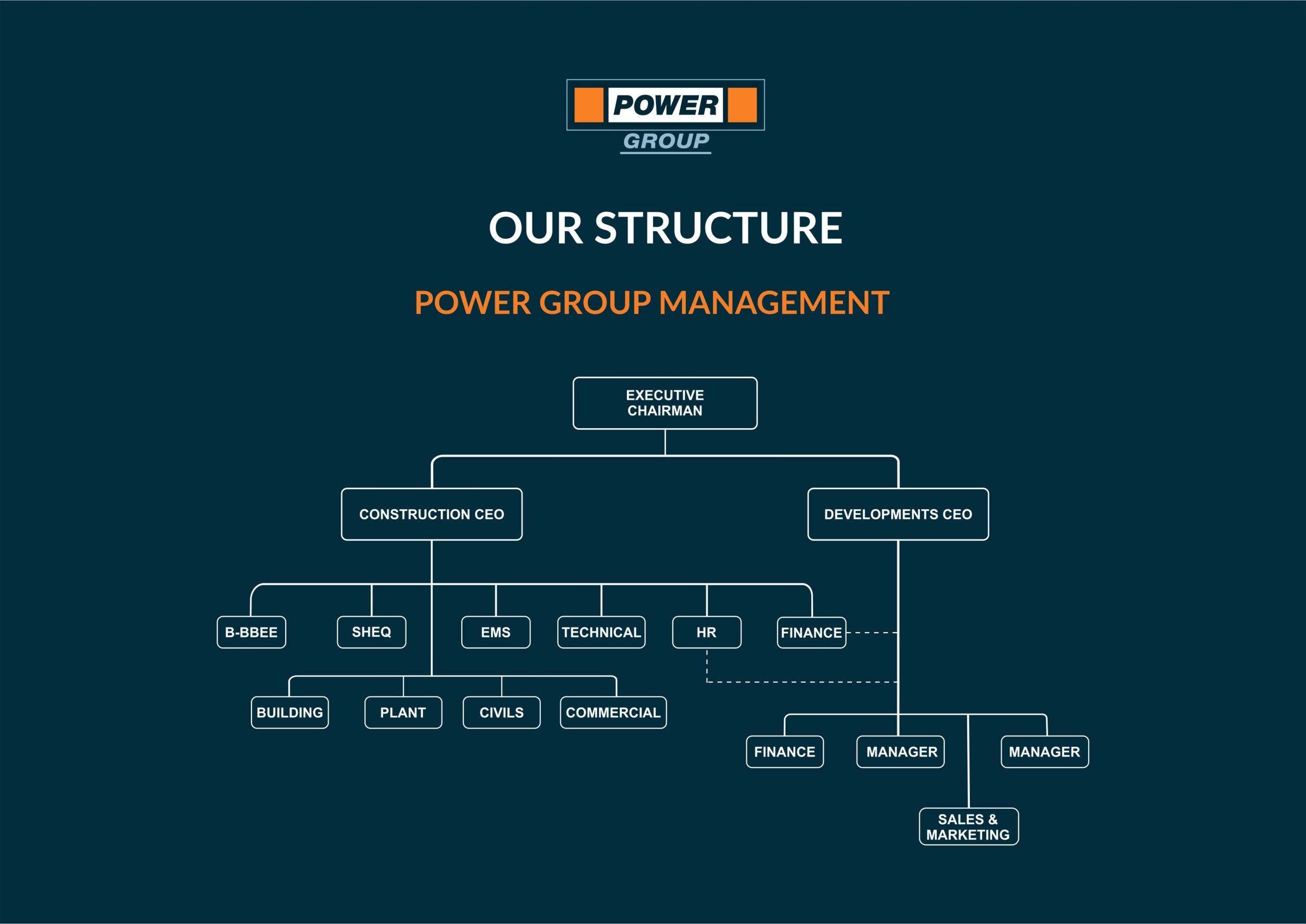 Power Construction is listed as a B-BBEE Level 1 Empowered Supplier in terms of the Amended B-BBEE Construction Sector Code as gazetted in December 2017.
Our Level 1 status not only proves the company's long-established pledge to empower and uplift people, it also gives customers and suppliers a competitive edge. This re confirms our commitment to transformation and further supports our purpose; To improve the quality of life in Africa through infrastructure development.
View certificate HERE (PDF)

At the Power Group, our Shared Values are the foundation for everything we do – from serving our customers and running our business, to enhancing our brand, reputation, trust, and transparency as a company. A steadfast commitment to our shared ethical values isn't just the right way to do business, it's how we earn the trust and respect of our customers, our communities and our fellow employees.
The Power Group and its affiliated and associated companies are dedicated to conducting business consistent with the highest standards of business ethics and undertake, in good faith, to act with the highest levels of integrity, transparency and honesty in exercising its rights and undertaking its obligations in respect of all contracts.
By accepting a purchase order, a vendor acknowledges that Power Construction (Pty) Limited has selected it and entered into a Supplier / Subcontract agreement. This is based on the understanding that vendors, likewise, subscribe to these standards of conduct in commercial transactions and undertake to act ethically and professionally in all respects in the execution of the agreement.
Without limiting the generality of the aforegoing and without prejudice to any other common law or contractual rights that Power Construction (Pty) Limited may have on account of any breach of the provisions in the contract with the vendor, it is agreed and acknowledged that any conduct which constitutes any form of bribery or corruption will entitle Power Construction (Pty) Limited to summarily cancel the agreement.
Head Office:  Blackheath, Cape Town
t: +27 12 621 8000
f: +27 12 661 8627
t: +27 41 463 1782/3
f: +27 41 463 1786